About me
Are you looking for a historical adventure? Do you want to dive underneath the surface? Return in time and touch the life our ancestors had lived in times long forgotten?
Do you want to be guided and entertained by someone who knows this life deeply and has a passion for sharing it? Then allow me, your tour guide Slavo, open your door to the history of Slovakia, especially the western part of it. Let me guide you through it in a way that you will not forget. I even dress up for the occasion, so you truly feel you have crossed the line of time.
Whether you want a day trip out of the capital, a few guided hours in a truly historical city, a week of varied travel, or just a few tips to spice up your visit, don't hesitate to call me.
Guiding is my passion and Slovakia, the small but vibrant heart of Europe, is part of my heart. I will help you create an experience that will ful l your expectations, or even better, exceed them. I guarantee you that after seeing the spectacular variety that Slovakia is so humbly hiding, you will wish to return again.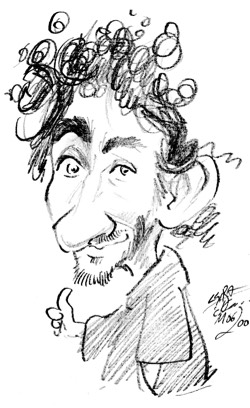 Tours
I provide guided tours in Slovakia. Slavotour is based in Trnava (western Slovakia), one of the most historical, most beautiful and most visited cities in Slovakia.
You can choose from the following services:
city guided tours
thematic tours
individual tours designed to your interests
nature tours
other formats based on agreement
Contact me and we will discuss your expectations. If you want to discover Slovakia independently, I will help you with tips, recommendations and information.
Prices are negotiable, starting from 30EUR per hour, depending on group size and type of tour.
Contacts
If you are interested in my services, please contact me by any of the contacts below.
Ing. Slavomír Dzvonik
Spartakovská 19
917 01 Trnava
IČO: 50592530
DIČ: 1046449338